GettyImages-976741900_Web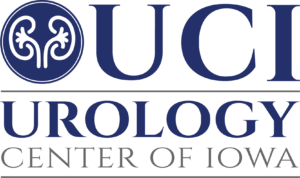 Urology Center of Iowa is dedicated to the surgical specialty of urology. Founded by a group of established urologists in Des Moines in 2019, this new private practice affords patients in Central Iowa uncomplicated access to comprehensive, compassionate and state-of-the-art urologic care.
We have several locations to serve your needs.
Follow us on Twitter (@IowaUrology) and Facebook (@IowaUrology) for updates and the latest urology news!
Full Spectrum of Services
Slide One
Our urology clinic offers a wide array of state-of-the-art services for both men and women.
Why UCI?
In a word, trust. UCI seeks to be Iowa's first and trusted choice for complete urologic care
Our Mission
To provide compassionate, world-class urologic care and exceptional experiences for our patients, employees and partners
Our Vision
Curing the world of urologic disorders, one person at a time
Our Values
At UCI, we are passionate about patient experience and making the healthcare journey from diagnosis through treatment as easy and stress-free as possible! Through unmatched integration and access for patients, partner hospitals and other physicians in the community, we provide world-class urologic care in an attentive environment where you are at the center of all we do
Dr. Schulte In Kenya
Dr. Ryan Schulte is spending a few months during the summer of 2019 in Kenya on a medical mission trip providing outstanding care to an under served population and assisting to train Kenyan doctors on the latest urological techniques.
UCI Partners With ZERO
In June 2019, UCI providers participated in the ZERO - The End of Prostate Cancer golf fundraiser and were proud to be the title sponsor for the event.
Pictured (left to right) are Dr. Pothoven, Dr. Kenny, Dr. Wild, Dr. Glowacki, Mark Good (ZERO Des Moines director), Dr. Gallagher, Dr. Schulte, and Dr. Kellerman.
While none of us appeared near the top of the leader board, it was a great day.
ZERO Prostate Run/Walk
The ZERO Prostate Cancer 5K Run/Walk will be held Saturday, September 28th at Principal Park in Des Moines. It's a family friendly event with a variety of activities to raise money for prostate cancer research, testing, and education.
UCI providers will be there. Can you beat your urologist?
The Urology Center of Iowa Difference
Our team of trusted and experienced experts delivers care that is second to none using the latest diagnostic tools and treatment protocols. UCI is equipped to serve all your urologic needs with:
Single-specialty practice dedicated to urology
Advanced technology for diagnosis and treatment of urologic disorders
Convenient in-house testing, diagnosis and treatment of a variety of urologic disorders
World-class patient care in a state-of-the-art setting
Uncomplicated access. Compassionate care. Integrated approach. That's UCI.
We are led and founded by a group of dedicated providers, all hailing from the state of Iowa. Everyone at our urology clinic is deeply committed to serving the people of Central Iowa.
Founded and led by a group of dedicated physicians, all hailing from the state of Iowa, the team is deeply committed to serving the people of Central Iowa and invested in making a difference in the local community.
Frequently Asked Questions
Urology Center Of Iowa
Clinic Locations
Phone
515-400-3550
Fax
515-400-3551
Address
12129 University Ave, Clive, IA 50325
Ringgold County Hospital Mt Ayr
Greene County Medical Center
Adair County Health System
Schedule Your Consultation Today
Ready to learn more about the da Vinci robotic system and how it can be used to treat your condition? Schedule an appointment today.
As a Urology Center of Iowa team member,  you will be an important part of promoting our mission to provide compassionate, world-class urologic care and exceptional experiences for our patients, employees, and partners.